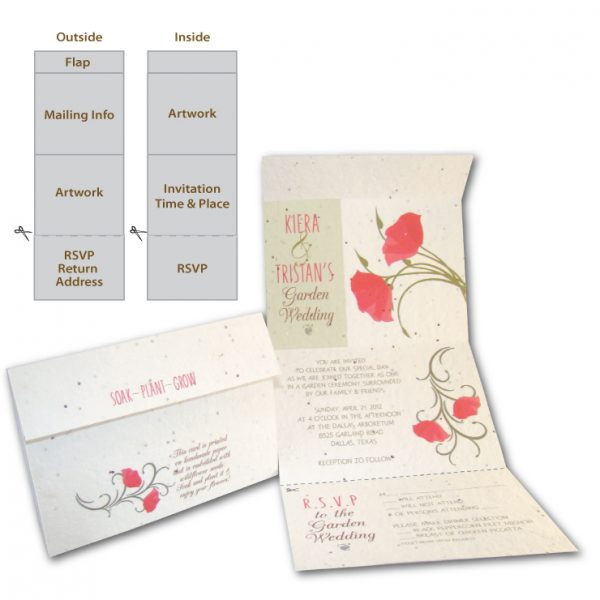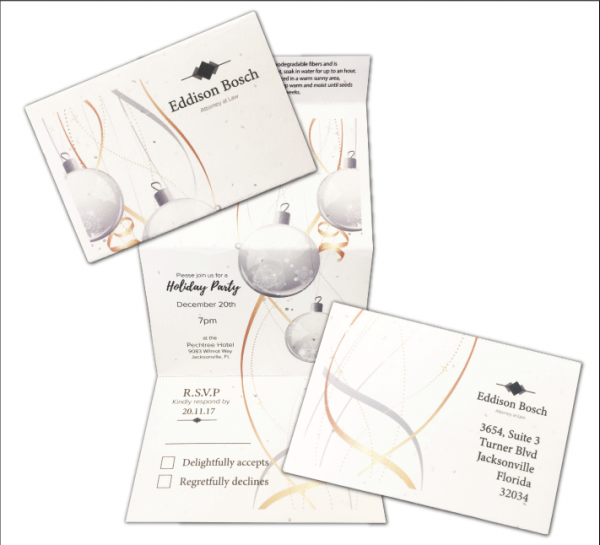 This eco-friendly invitation is printed entirely on seeded paper and is 100% recyclable!
The invitation and RSVP are all in one piece, requiring no envelope. Just remove the detachable postcard to send in the reply. When planted, flowers can be enjoyed by both the sender and the receiver!
Print on 2 sides is included. Use our stock artwork or send in your own custom art.
All pricing
Set-up on stock design
Set up on custom design


*Includes 2 sided printing